---
The Ideal Emergency Response Team Structure for Schools
One of the keys to successful disaster preparedness planning for schools is assigning roles to your staff. You can easily structure your emergency response teams based on your school population. Here's a simple diagram of what your teams should look like.
Simply select your approximate school population.
To download the image,

 

right-click

 

the image and Save as…
LESS THAN 900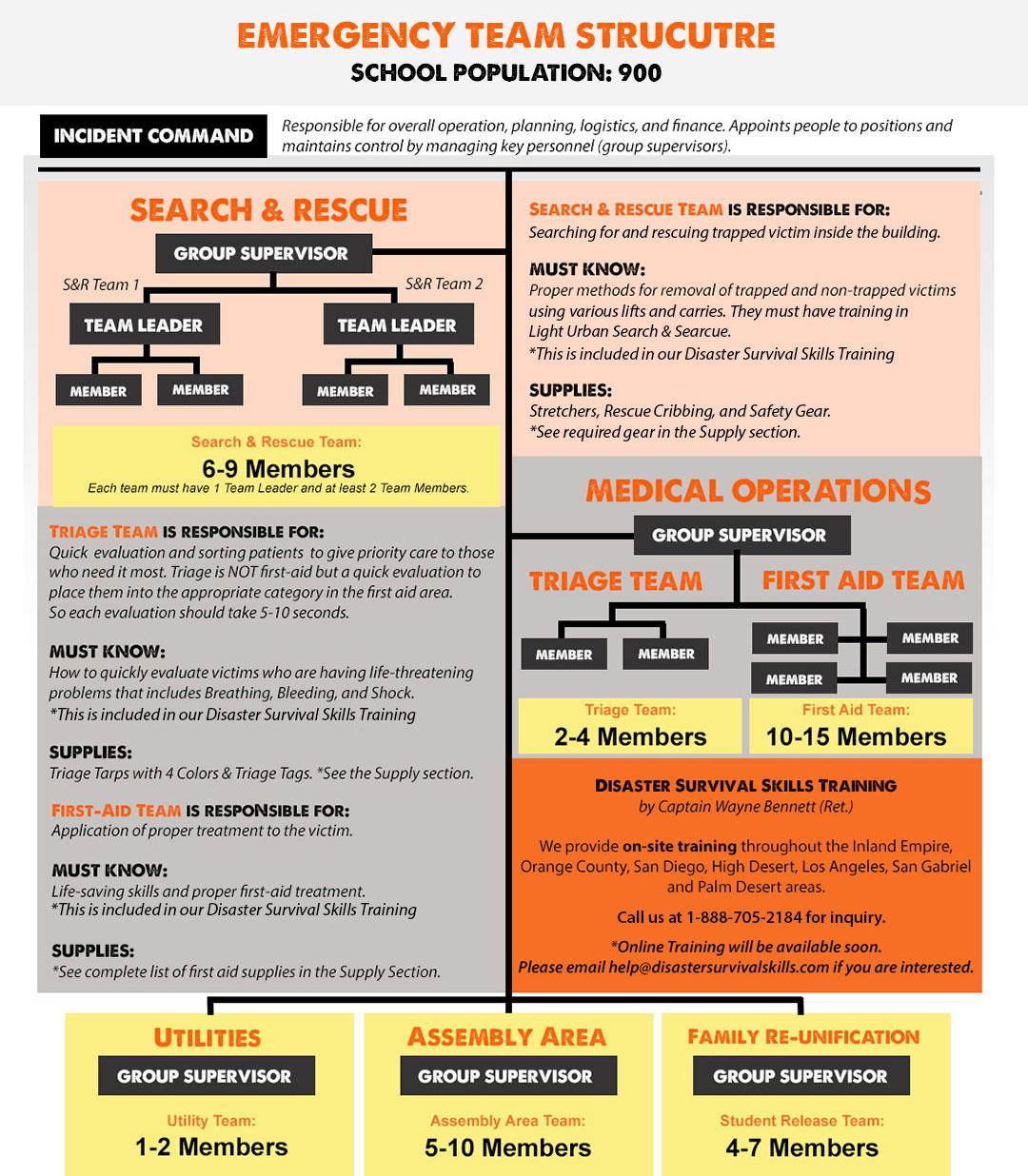 900-1,500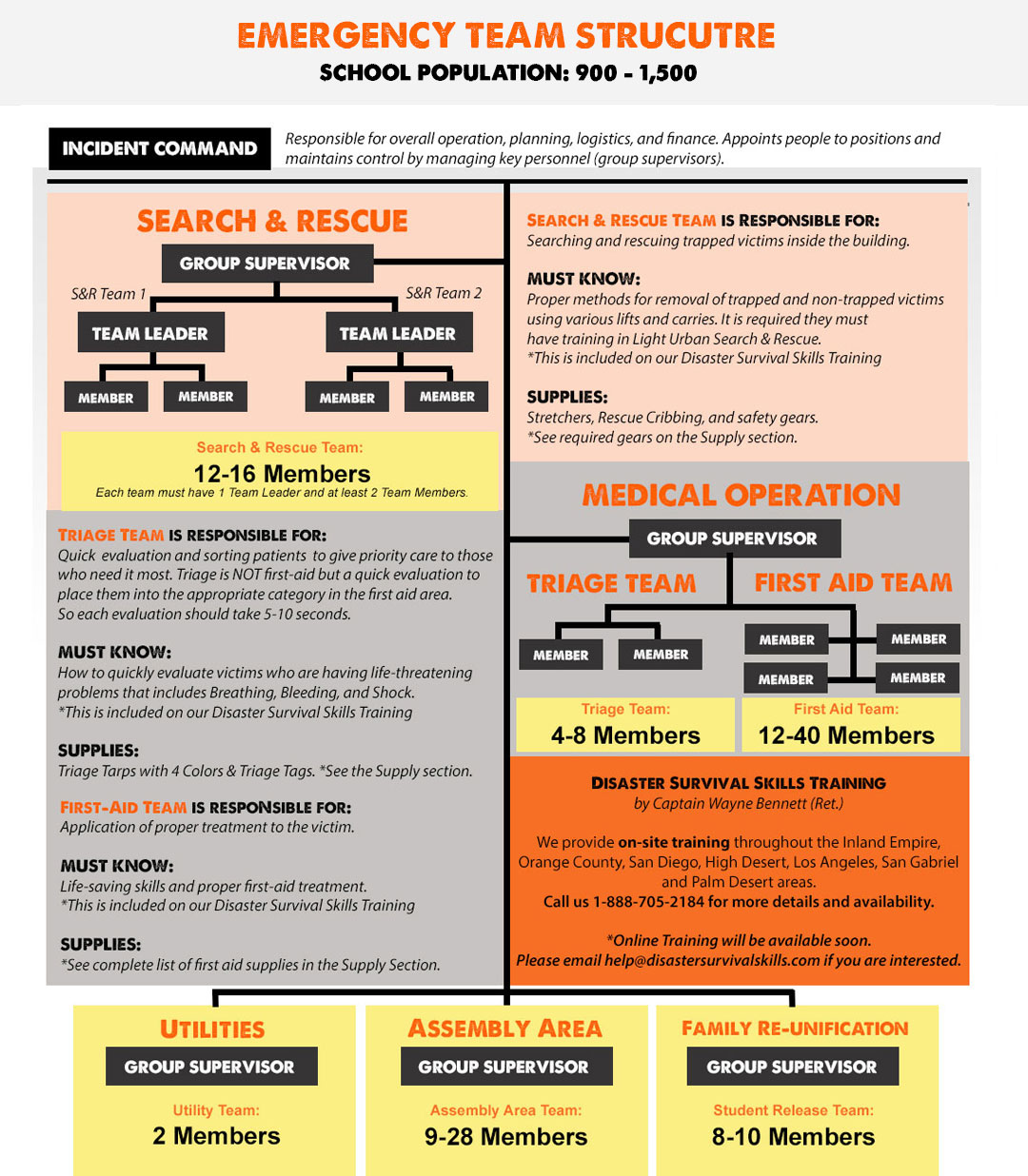 MORE THAN 1,500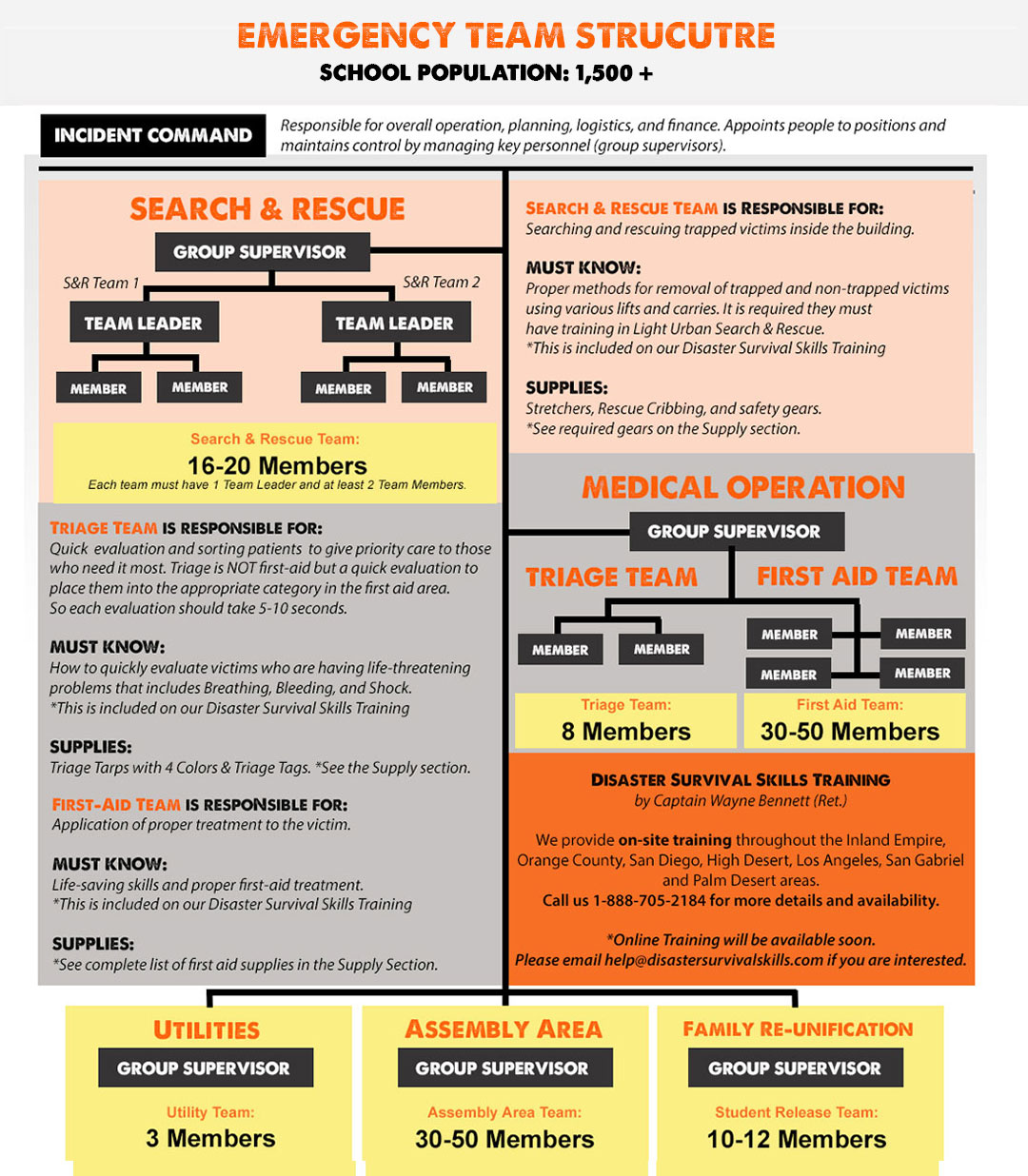 Downloadable Emergency Response Team Chart for your School
In addition, this organizational chart will help you begin to build that structure by filling in the names of your staff.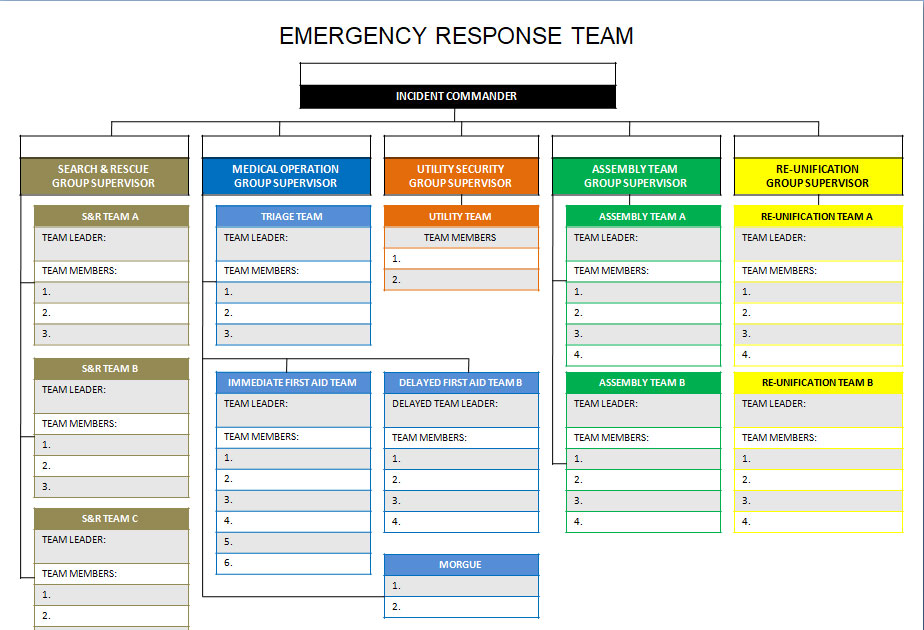 School Emergency Supply Calculator
Use our free calculator to get the ideal list of supplies for your school.
These items are designed to support your Emergency Response Teams in carrying out your school's disaster response plan.